Watch T20 Live Streaming in Pakistan - Daraz Brings You T20 Matches Live!
There's nothing quite like live cricket TV to make your heart thump faster and your blood get rushing. The excitement of a match can take a boring day and turn it into something that has you clinging to the edge of your seat - especially when it involves our own home team the T20 and ODI cricket matches are something every cricket lover is looking forward to. Cricket live streaming and Daraz live app is here to bring you easy T20 live streaming that is accessible to everyone all over Pakistan! With the World Cup T20 2022 right around the corner, everyone is preparing to enjoy and support our team in the upcoming T20 matches. The Pakistani team for the T20 matches have been locked and ready to bring the cup home so if you want to stay updated on the T20 schedule and catch your favorite cricketers from other teams play, now you can do so with the Daraz Live cricket. With the availability of cricket live video streams available on your phone, there's no excuse to miss a match! No need to face the hassle of having to be home and sit in front of a TV to enjoy watching your favorite players - with the Daraz world cup T20 streaming, take your match with you wherever you go with your phone!
Daraz Live Brings Easy T20 World Cup Live Streaming in Pakistan!
If you're a cricket fan then finding a link to watch cricket matches live streaming for free in Pakistan is often a big hassle. With so many spam links, watching cricket live with ease is a nuisance, people are often left no option to enjoy cricket. Which is why, Daraz has partnered with PCB to bring you free Daraz live cricket and Daraz live match on the new Daraz Live feature on Daraz. Daraz Live is a new and improved way of online shopping in Pakistan .It was recently launched by Daraz and is a transformative way to shop online. This new form of shoppertainment combines the best of both worlds of shopping and entertainment giving you a chance to enjoy amazing content while having access to thousands of unique and high quality products! Daraz live is going to make online cricket streaming in Pakistan easier than ever before so get geared up for the upcoming season, you're in for a treat! Not only will Daraz Live allow you to watch cricket online, it will also give you the chance to participate in exclusive giveaways and competitions during the live cricket match streaming of the T20 world cup!
The T20 WC 2022 will be the 7th season of ICC T20 World Cup and a total of 16 teams will be participating in it. All these teams have further been divided into sub groups. You can check the ICC T20 World Cup 2022 Schedule, Live Streaming and Live TV Telecast List here on this page.
How to Watch Cricket World Cup T20 Live on Daraz?
Say goodbye to live cricket streaming apps that take up extra space on your phone! Now you can watch live cricket online with the Daraz App with the simple Daraz cricket app download. Enjoy online cricket streaming with No Subscription Fees & No Signup required! Just download the app, click on the 'Daraz Live' icon and select 'Cricket Stream'. You'll find all the matches available according to the scheduled times so ake sure you get the Daraz app. Cricket just got better for all!
T20 World Cup 2022 Live Streaming on Daraz
To make sure you don't miss your favorite cricket streaming match of the T20 matches, Daraz World T20 live streaming has got you covered with all the matches available for you to stream from your mobile so make sure you have the Daraz cricket app download to the latest version to enjoy Daraz live streaming app. Moreover, in order to make sure you're on top of all the Pakistan T20 matches, here is the complete T20 World Cup 2022 schedule of all the upcoming matches that Pakistan will play. Check them out below to know when to watch!
Take a Look at Men's T20 World Cup 2022 Venue, Schedule, And Timings
ICC announced the T20 World Cup 2022 schedule along with the venue. Australia will host the 8th edition of T20 World Cup. This ICC World T20 Pakistan vs India live match will happen in group stages on 23rd October, and cricket fans are very excited to watch live cricket streaming in Pakistan. This Pak vs Ind live match will telecast from Daraz App platform and Daraz also offers exciting deals and discounts on its live streaming platform.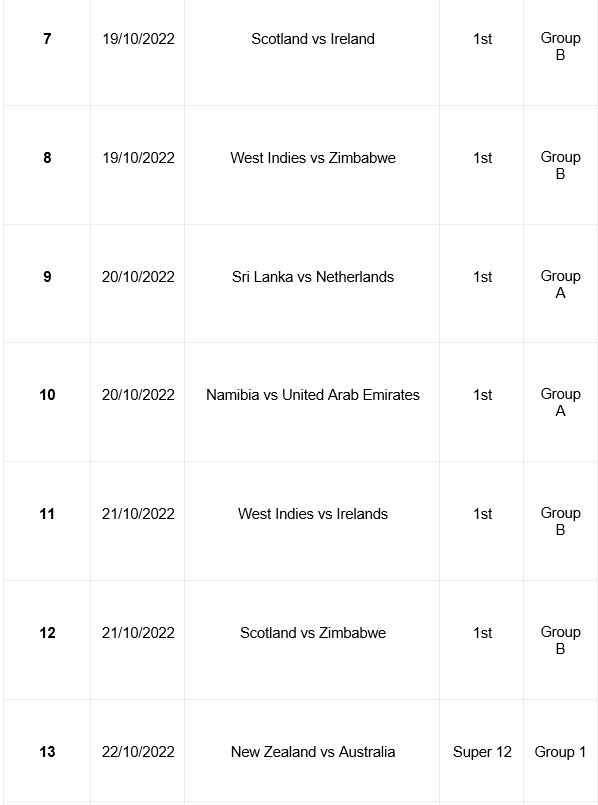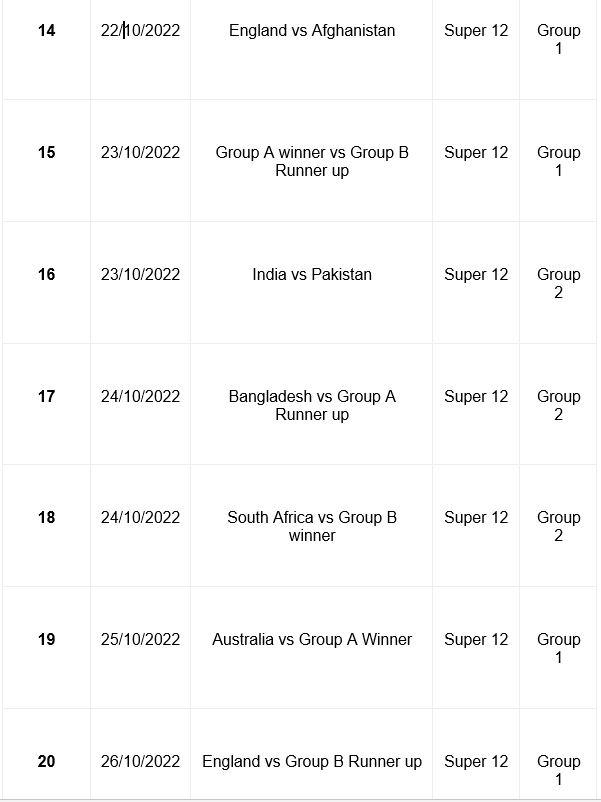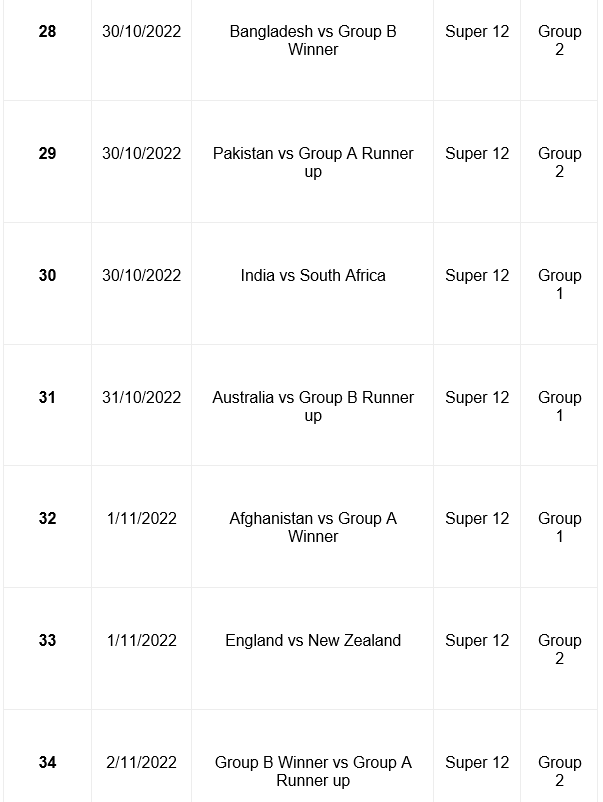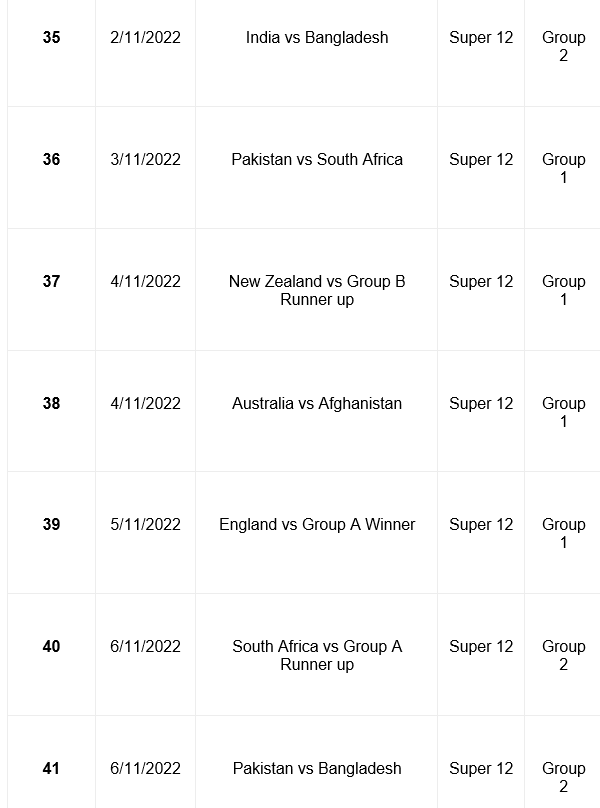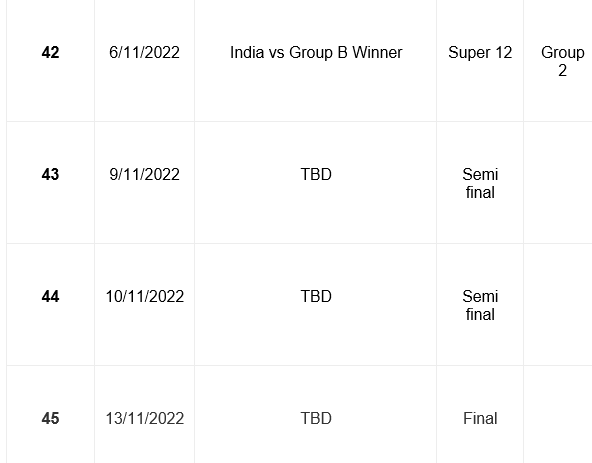 In this World Cup T20 2022 Austrlia live match season, now you can buy cricket bat, Cricket ball and other cricket accessories Daraz.