Philips HP8260 - DryCare Prestige Hairdryer
See Details
Key Features
Even Heat Distribution
2300W
ThermoProtect Ionic
Volume diffuser
Delivery

City

Non-Bulky


Bulky



Regular Non-Bulky

Regular Bulky


KHI

1 - 2 Days

1 - 2 Days

1 - 4 Days

1 - 4 Days

LHR

1 - 3 Days

1 - 3 Days

1 - 4 Days

1 - 5 Days

ISL/RWP

1 - 3 Days

1 - 4 Days

1 - 4 Days

1 - 5 Days

Other

1 - 4 Days

1 - 4 Days

1 - 5 Days

1 - 6 Days

is available only for items with the Daraz Express Logo.

The above timeline refers to business days.

**The seller location is mentioned in the seller name on the website. If you are based in the same region as the seller, then delivery is generally 1-2 days faster than inter-city deliveries.

International orders will be delivered in 5 - 15 days. See Daraz Global for more info.

For more details about our delivery schedule click here.

Delivery until: 27-Jul-2018

Warranty

1 year brand warranty
Free return under conditions
More protection for healthy shiny hairHair dryer for maximum care
The Philips ProCare hair dryer protects the hair from overheating with the advanced EHD™ technology. The specially designed air outlet spreads the heat more gently onto the hair and avoids damaging temperatures on hair and scalp.
Less overheating with Even Heat Distribution technology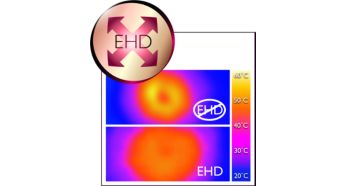 Advanced Philips EHD technology means that your dryer uses an uniquely designed air outlet to ensure heat is always distributed very evenly - even at high temperatures - and prevents damaging hot spots. This gives ultimate protection to the hair from overheating and thus helps to keep your hair healthy and shiny.
More Care with ion conditioning for shiny, frizz-free hair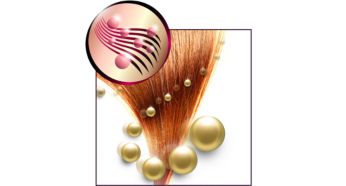 Ionic conditioning enables anti-static drying. Charged negative ions eliminate static hair, condition the hair and smooth down the hair cuticles to intensify the hair's shine and glossiness. The result is smooth and frizz-free hair that shines beautifully.
Key Features
Even Heat Distribution
2300W
ThermoProtect Ionic
Volume diffuser
What's in the box?
1 x unit hair dryer
1 x unit volume diffuser
Warranty
1 year brand warranty
5 Stars

4 Stars

3 Stars

2 Stars

1 star
Non-Returnable
If your product is defective / damaged or incorrect / incomplete, then call our customer service (+92) 21-111-132-729 within 7 days of delivery.
To learn more about how to return your product click here.